I played toy blocks with little boy during the weekend.
First, I made a swing and let the toy figure play on the swing.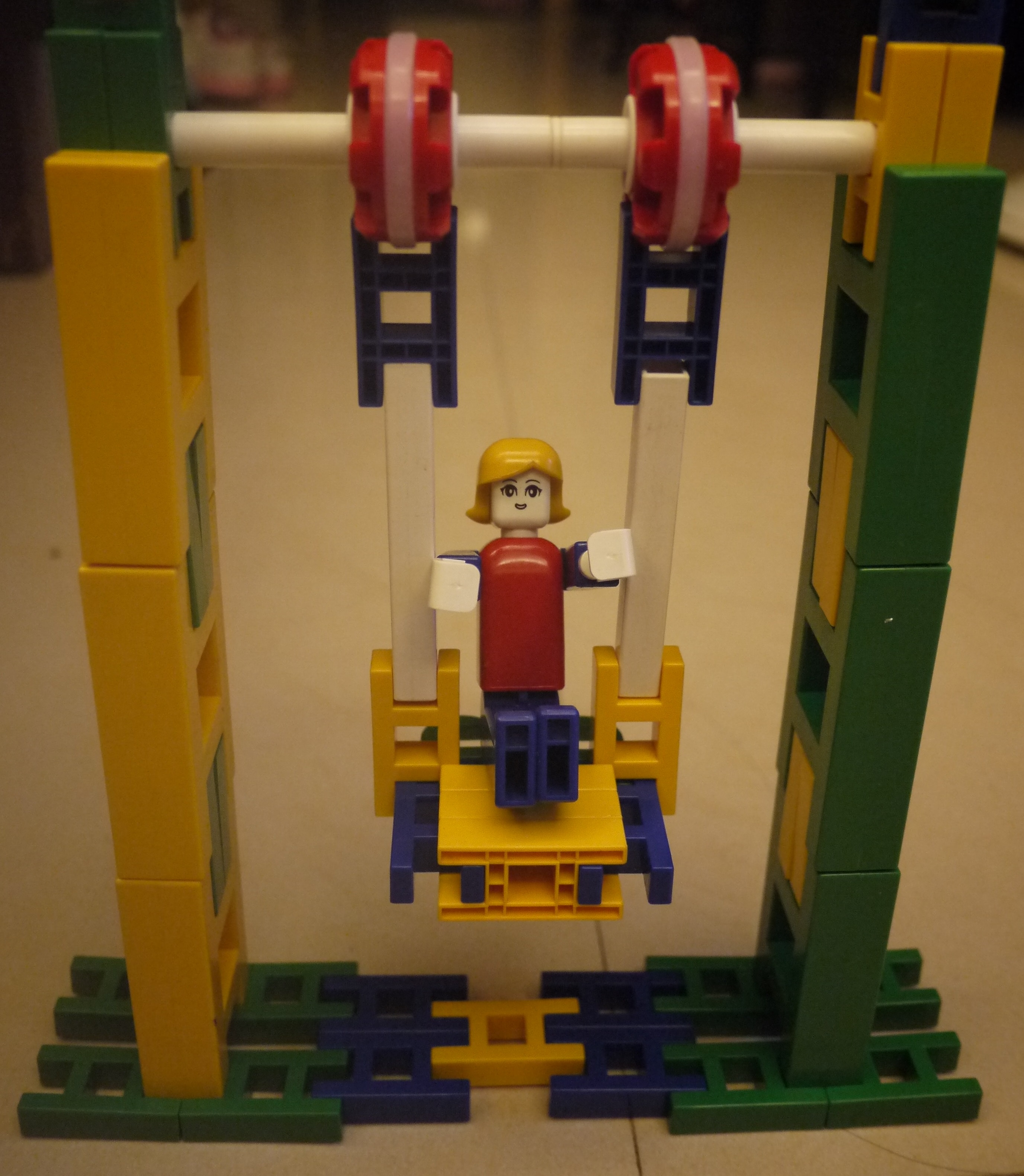 But, the boy asked more! So I made a slide for him.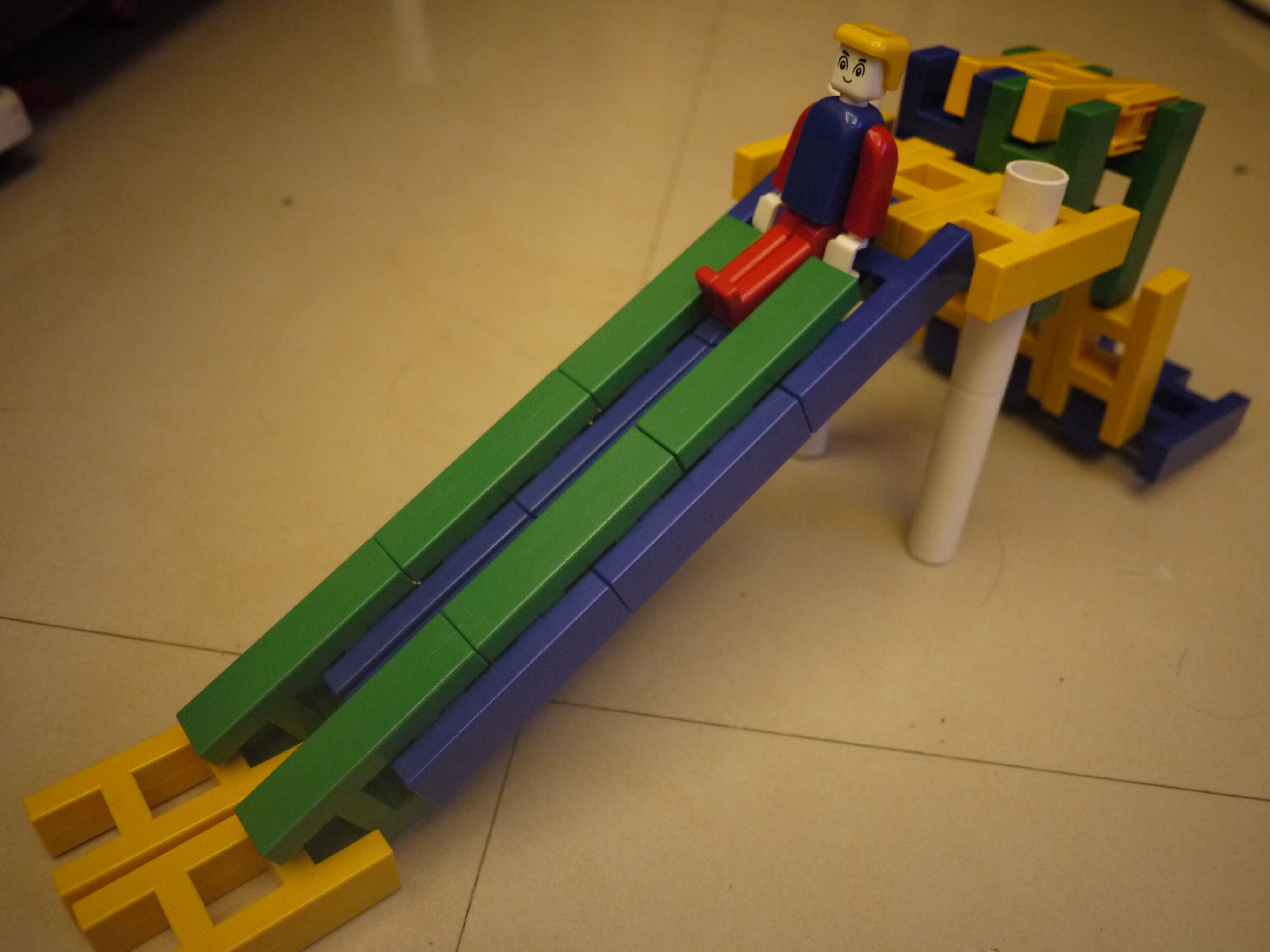 Then he added few pieces of blocks on the top of swing as "ears".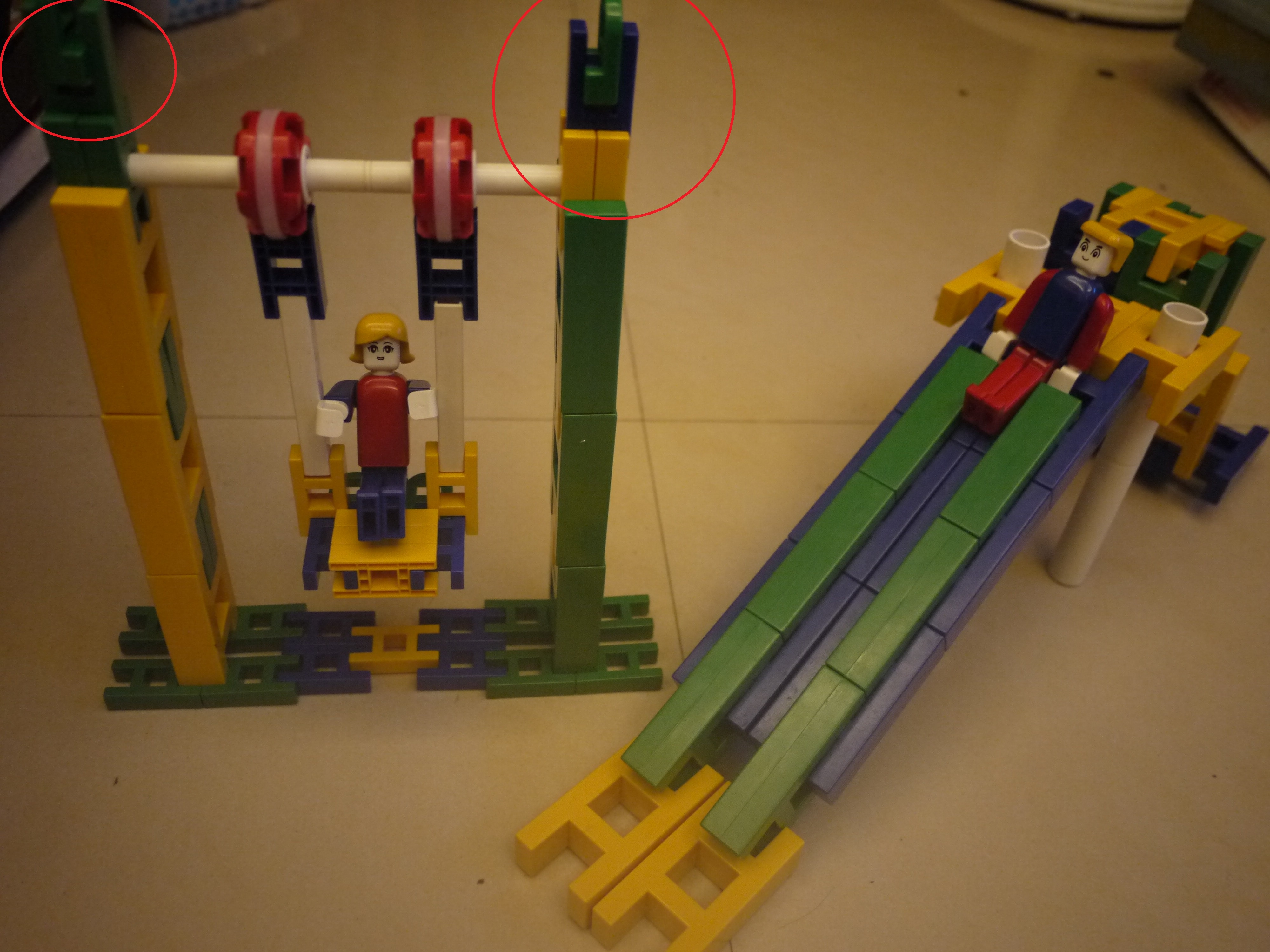 It is funny to play with kids and see their imagination.
Share and Enjoy